How much does it cost to renovate a bathroom?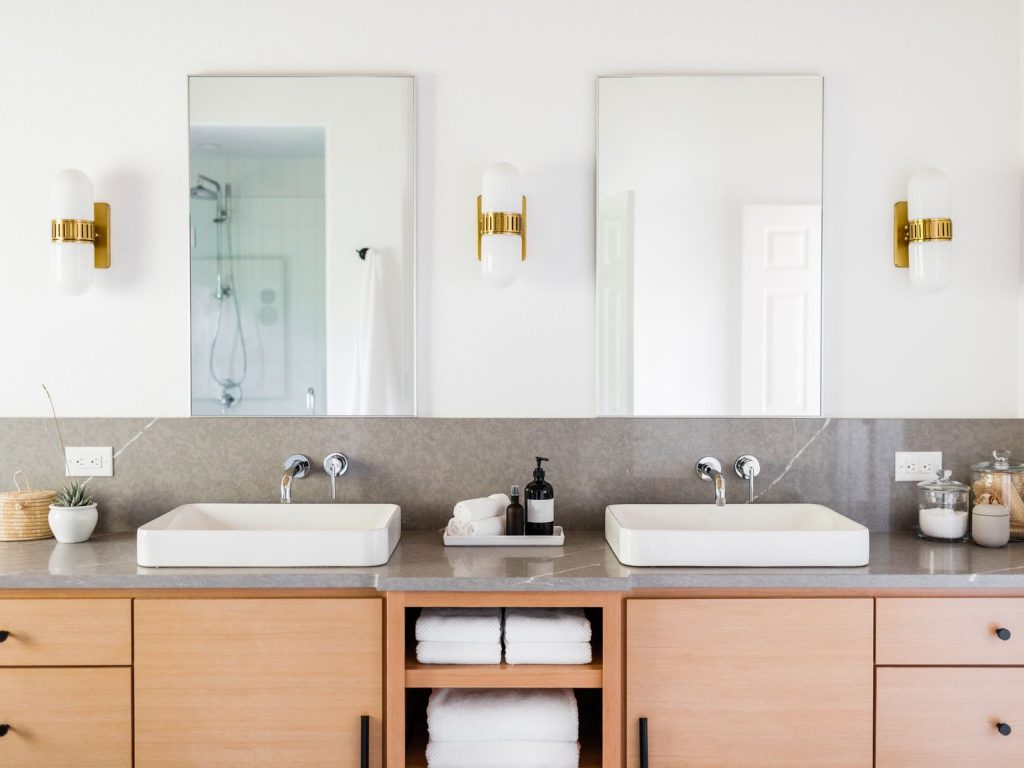 The honest answer to this question is that you could pay anything from a couple thousand to half a hundred thousand depending on your current bathroom and the vision you have for your new one. The overall costs estimated in this blog will cover materials and labour, but we advise that you use them as a guideline. The most important thing is that a bathroom renovation can add to the value of your property. A quick phone call with one of our bathroom project specialists would be more helpful in narrowing down a number because each bathroom renovation project will be different from the next. You just need to talk to someone from Tassie Trade Services and we can be much more informative than this below but until you do more research, here are some insights for you to consider…
Australia's Housing Industry Association released a kitchens and bathroom renovation report in 2018 which calculated the average cost, and it was $17 522. The report goes on to provide aggregate figures like: a budget bathroom renovation in a small bathroom can be as low as $5 000 while a major renovation in a larger bathroom can cost $25 000 or more. 
The bigger, the pricier…
Pull out your measuring tape and start by measuring the size of your bathroom because this will be the biggest cost factor. If you have a large bathroom, expect to pay larger renovation costs. The below figures are just averages and should be used as a starting point
General estimation cost in relation to room size
Bathroom size in square m2

1×2 (2m2)

2×2 (4m4)

3×2 (6m2)

4×2 (8m2)

10m2        

Total estimated Price

$6,500 – $10,000

$10,000 – $15,000

$10,500 – $18,000

$19,000 – $25000

$25,000++
Is your bathroom renovation surface level or skin-deep? 
Now that we've tackled the size, there are a few other things you should consider if you're on a tight budget. A bathroom renovation that's focused on cosmetic looks is much cheaper and easier to execute than one that requires that we dig up plumbing. If you're just trying to jazz up the tiles and get better looking taps installed, that's a much easier job than if we have to do any serious plumbing rearrangement. Ask yourself these questions:
Am I happy with the size and plumbing configuration? 
If not, are you trying to change the layout or increase/decrease space?
What is the main purpose of your renovation? Are you after a change of function or a change of looks? 
All of these things will tell you if you need surface changes or renovations done to the existing plumbing infrastructure layout. One of two things will happen:
Your bathroom will need plumbing installation and renovations to pipe work and layout 
OR
Your bathroom will simply need a few replacements and repairs without digging up piping
Tassie Trade Services offers bathroom renovations in Tasmania, and we'll take you through all the costs involved in renovating a bathroom, as well as the factors you need to consider before starting your bathroom renovation project.