Best Bathroom Renovations in Hobart
Providing quality bathroom renovations to
Hobart homeowners for over 10 years. We are here to help you get your dream bathroom!

Licensed

Insured

On-time
Guarantee
Tailor made bathroom renovations in Tasmania
We're Tasmania's most trusted bathroom renovation specialists. Tassie Trade Services has been giving customers the bathroom of their dreams for thirty years. Whatever your design vision, modern or classic, our team will execute the project with ease.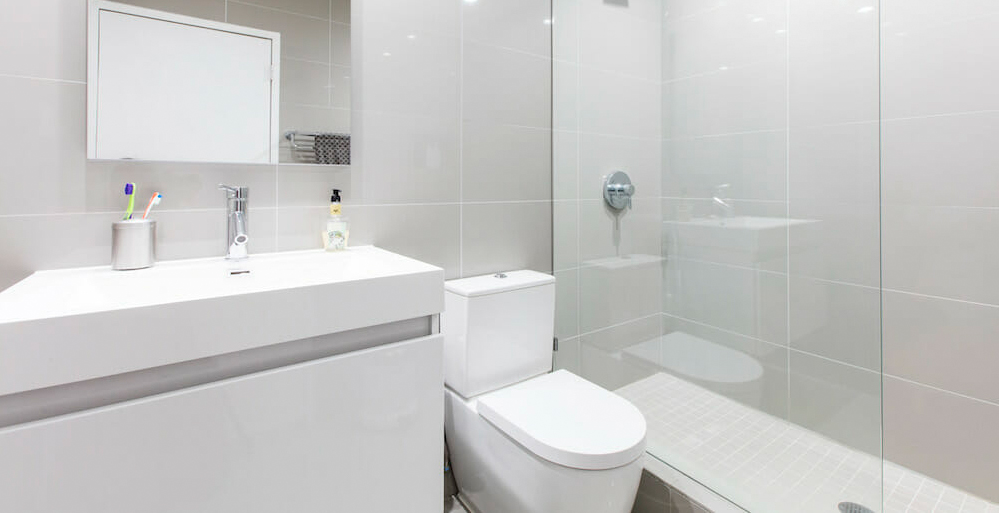 Are you looking for affordable bathroom renovations in Hobart?
Tassie Trade specialists are well versed in all types of bathrooms and all the styles and themes popular in modern bathroom design. Your tailor made bathroom renovation solution will maximise on however much space you have, with designs that are carefully selected to suit your unique lifestyle needs. Our team is prepared to work closely with you from the point of conceptualisation to completion. The results will be a bathroom that is both functional and aesthetically pleasing. Tassie Trade Services is only a phonecall away.
OUR BATHROOM RENOVATION SERVICES
| | |
| --- | --- |
| Bathroom Accessories: | Towel Rails Shower Screens Dispensers Soap & Toilet Roll Holders Mirrors LED Lighting & General Lighting |
| Tiling: | Large Profile Tiles Porcelain Tiles Ceramic Tiles |
| Build work: | Brick, Glass and Aluminium Work Casting of New Floors Manufacture and Installation of New Doors and Windows (Wood, Aluminium & PVC) |
| Bathroom electrical & plumbing: | Installation of New Power and Lighting Points LED and General Lighting Installation of New Water Lines and Points |
| Carpentry: | Wood finishing Vanity installation Cabinets |
| Waterproofing: | Floor and wall waterproofing Leak-proof showers Wood waterproofing |
| Green design: | Sustainable resources Eco-friendly plumbing |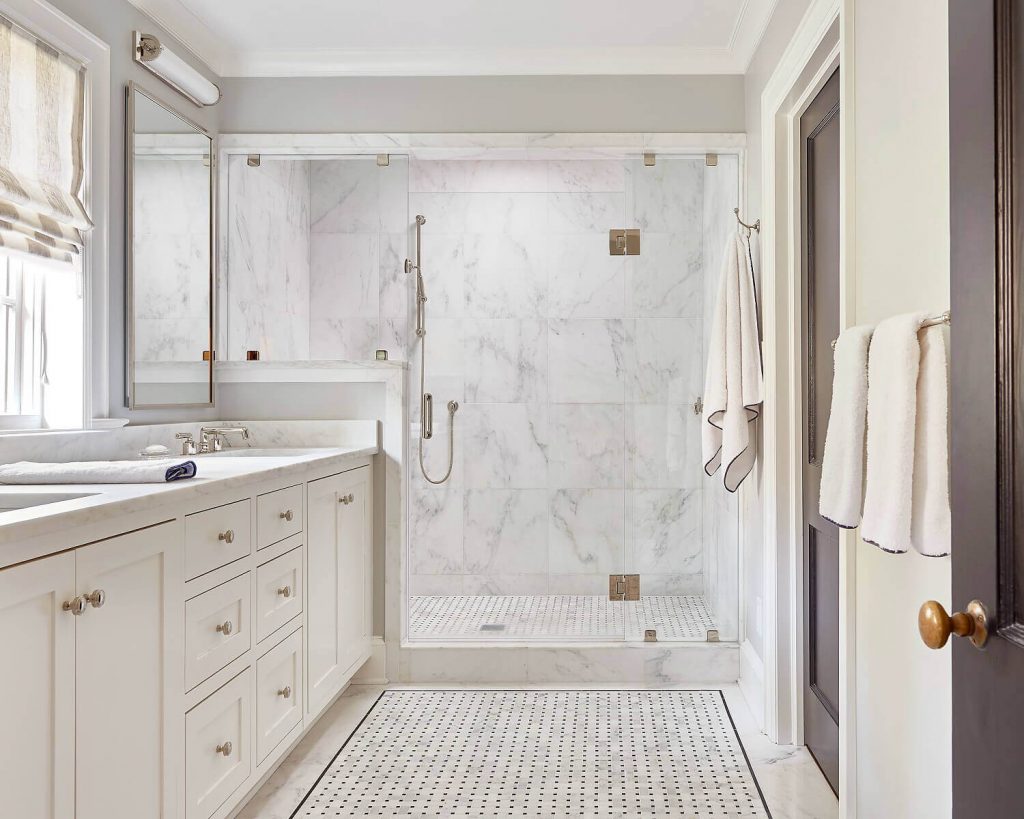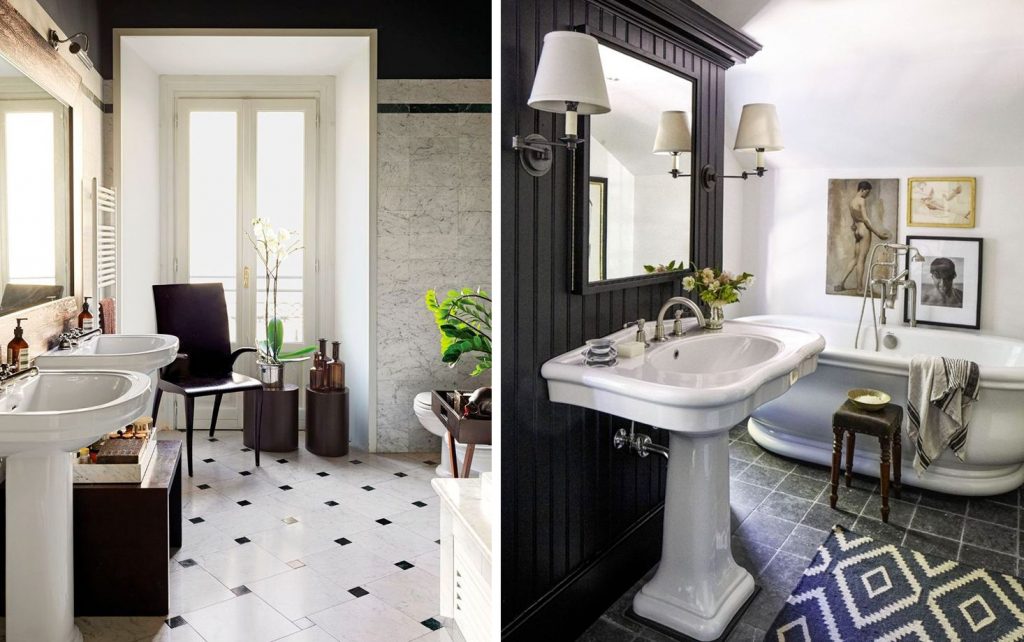 Why choose Tassie Trade Services?
We've been providing a wide range of trusted trade servicing in Tasmania, and we plan to for many decades more. We're not your typical plumber and builder company because we're pioneering in greener and more sustainable solutions for our clients. We can offer you specialized advise about sustainable solutions if you're ready to venture into a greener journey with them. Tassie Trade Services delivers eco-friendly and cost-effective, plumbing, energy, and other facility maintenance solutions in Tasmania.
Your only one step away from that new bespoke bathroom
You're ready to give your bathroom a new look and we're ready to handle all the heavy lifting! At Tassie Trade Services, we pride ourselves on our timeous and professional ability to design striking bathrooms. We go out of our way to source products and bathroom fixtures that have elegant and long-lasting quality. After we complete a new bathroom project or renovation, the most private room in your home is sure to set itself apart. We've got thirty years' worth of handiwork experience with different kinds of bathrooms across Tasmania. Our track record speaks for itself, and we have customers who are so impressed with our service that they call us back for more work.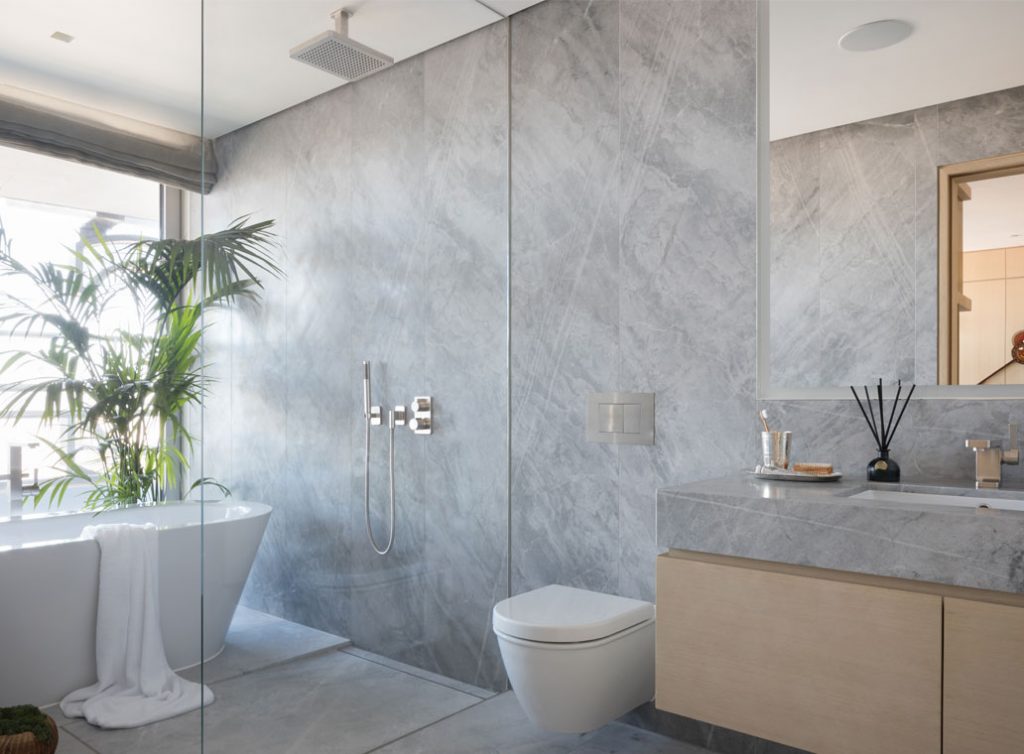 Five steps to your new bathroom -