Tassie Trade Services Roofing and Guttering Service
We are the most trusted roofing and guttering service contractors in Tasmania
With over 30 years of experience of roofing and guttering service in Tasmania, Tassie Trade Services knows exactly what our customers are looking for: we know that you want quality work done that's fast, dependable, and affordable. Our roofers boast of their expertise in the trade and follow the latest trends and standards in roofing and guttering installation.
Tassie Trade Services is the only name you can rely on, you can count on. Please call us at 0447 310 044 or fill out the contact form to get a free quote and consultation from one of our specialists.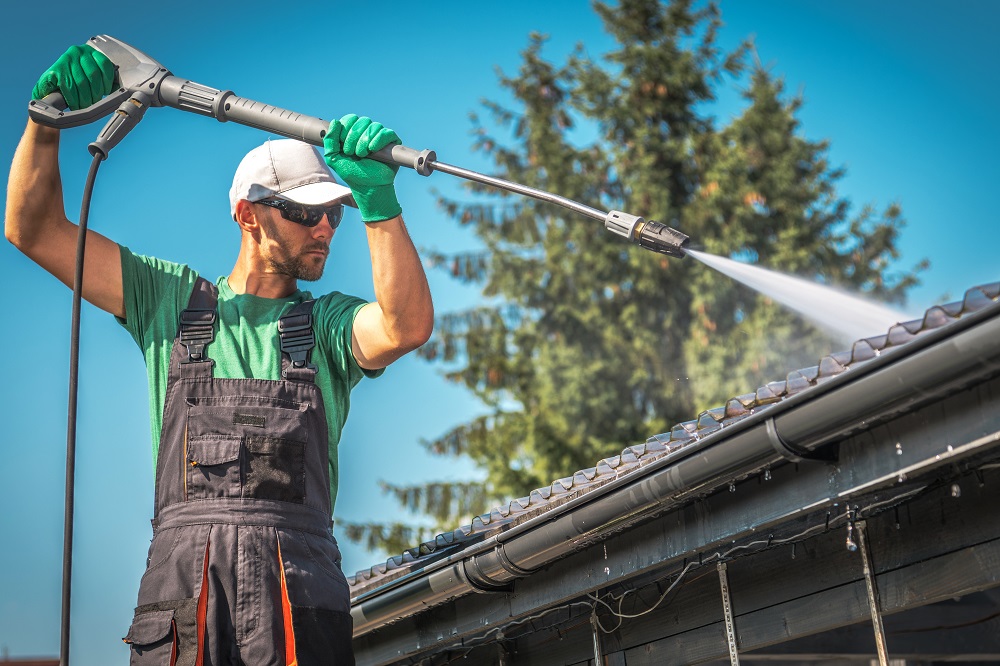 No matter what your roof or gutter problem may be, Tassie Trade Services understands it needs to be fixed the soonest time possible. Whether your roof is leaking or damaged by heavy rain, hail storm or broken tree limb, repairs done in time are vital to the longevity of your roof's lifespan.
Tassie Trade Services aims to protect your home against the ever-changing weather conditions in the state of Tasmania. Our team of skilled roofers only use quality materials that can handle extreme weather conditions such as intense heat, heavy rains, and high winds.
Before all repairs are carried out, we conduct an evaluation of your roof condition so we can assess the extent of damage and deliver the right solution to have your roof fixed and extend its lifespan. Your safety is always our top priority. We don't provide a temporary solution to your roofing problem; all repairs that we carry out are sure to have your roof and gutter working like new again.
We guarantee that you'll get 100% satisfaction and your money's worth for a job well done right on time.
At Tassie Trade Services, we take great pride in our exceptional workmanship, professionalism, and the ability to deliver outstanding results at a very reasonable and competitive rate. Since our company's inception, we've worked hard towards building and maintaining a remarkable and exemplary reputation as Tasmania's leading roof and gutter service contractor.
We provide our valued clients with a wide range of services that covers all your household maintenance and repair needs. No job is too big or too small for the Tassie Trade team. We are here to assist with all of your roof planning, repair, and maintenance needs. Just sit back and relax while we do the job for you.
Would you like to speak to one of our roofing specialists over the phone? Please call us at 0447 310 044 or fill out the contact form to get a free quote and consultation from one of our specialists.
Creating a sustainable future through building preservation, green architecture, and smart design.
Paul was really informative and helpful in choosing the best heating system for our home. Professional and fair price for an excellent result. Thanks
Paul was prompt and gave me great advice. Tassie trade services did the job and I was really happy with the result. Can highly recommend them.
I have had the pleasure of using Paul installing my hydronic heating and hot water systems I found him very informative and reliable would highly recommend and use again