Do you need a permit to renovate your bathroom?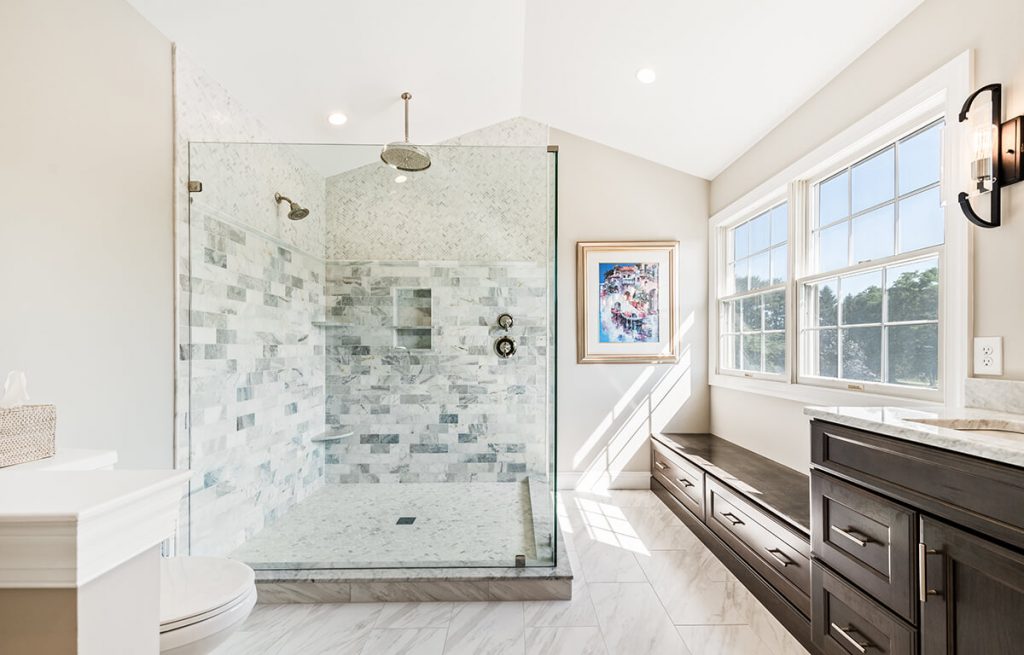 Bathroom renovations can lead to glamourous results, but the process before we get to the beautiful designs isn't as pretty. Before you start daydreaming about the modem finishing you want installed, you need to get to work on acquiring the proper permits because this'll take a considerable amount of time. The permit applications and approvals can be cumbersome to say the least but they're a good thing because they've been put in place to keep you safe. Tassie Trade Services is here to break down everything you need to know below. 
Firstly, you need to know that there are two sorts of permits involved with building or renovation work: planning permits and building permits. Planning permits are obtained by a council that can certify that your renovation plans don't affect your immediate community. Your plans shouldn't infringe on a neighbour's privacy or block any sightings. Bathroom renovations in Tasmania shouldn't affect your neighbours at all, unless you need to borrow their facilities in the meantime, because they happen internally. Naturally, most bathroom renovations happen INSIDE your property's walls so you don't need a planning permit, but you will need a building one. 
What is a building permit?
A building permit is a stamp of approval that confirms that the construction or renovation work being carried out on a project is compliant with Australian law and regulation. It will certify that your bathroom renovation plan is all the following:
Structurally sound
Utilizes appropriate materials
Meets local building codes
Is carried out by a licensed professional
Building permits are usually required for all building works but there are some exceptions for work that is considered minor. This is where things get very technical and we're happy to give you some advice on it if you contact us here. Ultimately, it's all decided by how the plumbing work has the potential to affect property structure, public utilities and the safety of family/employees and others. A 'small' job regarding regulation doesn't require a permit and that's something replacing an old toilet or installing new cabinets. Here is a list of things that do require a permit:
Extending or adding a bathroom
Extending or expanding the space in your bathroom may require that we knock down a few walls. Cutting open walls brings us in contact with pipes that are connected to national water utilities, and this is tricky business. It should go without saying, that this will require a permit. 
Work that may affect water utilities
Your property has access to water from a source that many of your neighbours and members of the community rely on. This means that it is a public utility that is protected by regulatory law. Renovating your bathroom may involve work on all the existing pipes that are connected to public sources. If your project requires that connections be dug up and done over again, it brings us into close contact with utilities and we can't just do that without a permit. 
Our advice: it won't hurt to check…
But it will hurt if you don't and your found to be doing illegal bathroom renovating. All property alterations to public services, like plumbing, drainage, gas and electrical, require approval and basic inspection by the relevant authority but maybe you don't even need a permit. It's best that you check first or speak to a professional who can immediately confirm that you'll need it based on the scope of your bathroom renovation project. No matter the result of your enquiry, it's best that you do it because all the rules are in place to protect you and others. Building Permits are required because they ensure the health, safety, and structural stability of a building. Plus, they keep us, the technicians, in line when it comes to everything we touch on your property.