How to renovate a bathroom?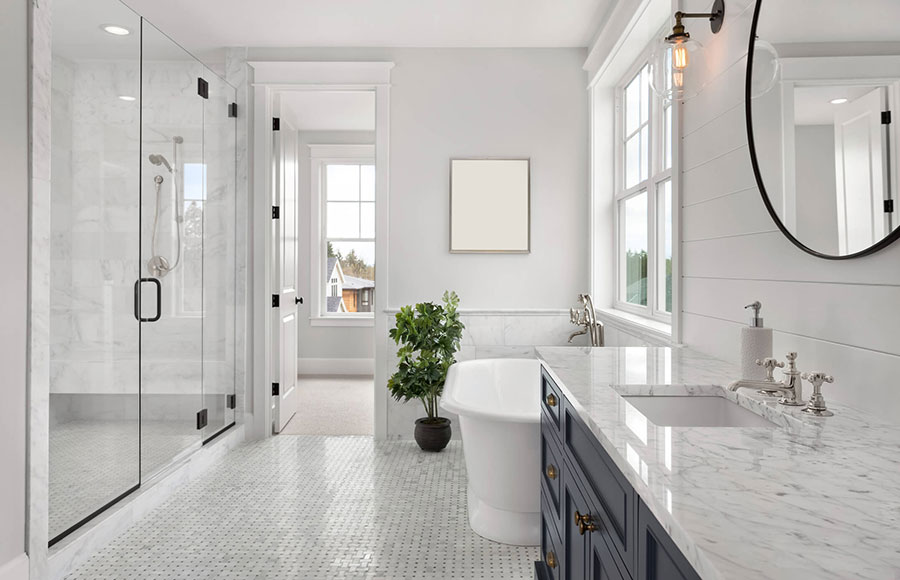 Property owners are in the middle of what industry bodies are calling a "renovation boom" in Tasmania. Yourself, your neighbours, and other community members are investing more money in renovation projects recently then they have since 2017. The Housing Industry Association of Australia says that this is because locals are spending more time at home and are considering it a worthwhile investment. The team at Tassie Trade Services, we're a bathroom renovations company that thinks that its because Tasmania commercial and residential properties are the country's design pioneers and we're on standby to help you with the construction! We've been renovating bathrooms in the area for thirty years, so we know our way around a remodelling project! Read more below to find out how to renovate your bathroom…
Two top bathroom renovation tips
First and foremost, we highly recommend getting a licensed and professional technician in to do the job. We love locals who take the initiative and try to learn more about what we do but bathrooms aren't a playground. The water pipes and electrical wires that cross each other are a dangerous mistake waiting to happen if handled by someone who isn't very familiar with them. You may not be familiar with the permits you need for the project but we are!
Secondly, it may be better to invest your time and money in a local renovation job that focus on surface level fittings and fixtures rather than complicated layout work that'll interfere with water piping in the floors and walls. It's a common mistake to think that you need to rip out and replace a perfectly good bathroom, when all you need is a new look that can easily be achieved with just a few cosmetic changes.
Renovating your bathroom in six steps
Planning your bathroom
This process will probably involve consultation with an expert unless you're already a construction an interior design expert. A professional can help you schedule a time frame, the cost of materials needed and the complete scope of design before any work is done. This includes things like colour schemes, fixtures and storage units like shelves or bathroom closets. 
Acquiring the necessary permits
You'll need to check in with your local council or authority board after you've finalised your plans so that they can clear the completion of your project. They'll need to do an inspection but based on the size of the renovation job you require; you might not need a permit. Either way you'll be informed about the necessary permits. 
Fixture and finishing removal 
A local renovation professional will drain your toilet and strip the bathroom of all its fixtures and accessories. This mean's they'll remove cabinets, vanities, mirrors, wall tiles and floor tiles. 
Install new fixtures and tiles
Now is the time to install all the items and accessories you selected in earlier stages. 
Drywall and/or paint application 
When painting your bathroom, you should pick a paint that has a moisture-resistant finish because it's the best protection against build up and mould growth.  
Finishing touches
The all-important finishing touches include things like applying trim around the mirror, placing plants and hanging pictures and you can finally put back all your towels and tissue boxes.